UI design for Yahoo! internal marketing tools used to manage the company's corporate advertisers' campaigns. This was a redesign in terms of flow and functionality for each tool and the overall toolbox as the whole suite of tools was in need of a technological refresh.
Click
here
or on the image below for an interactive prototype of the Negative Keywords Clean-Up Tool wireframes.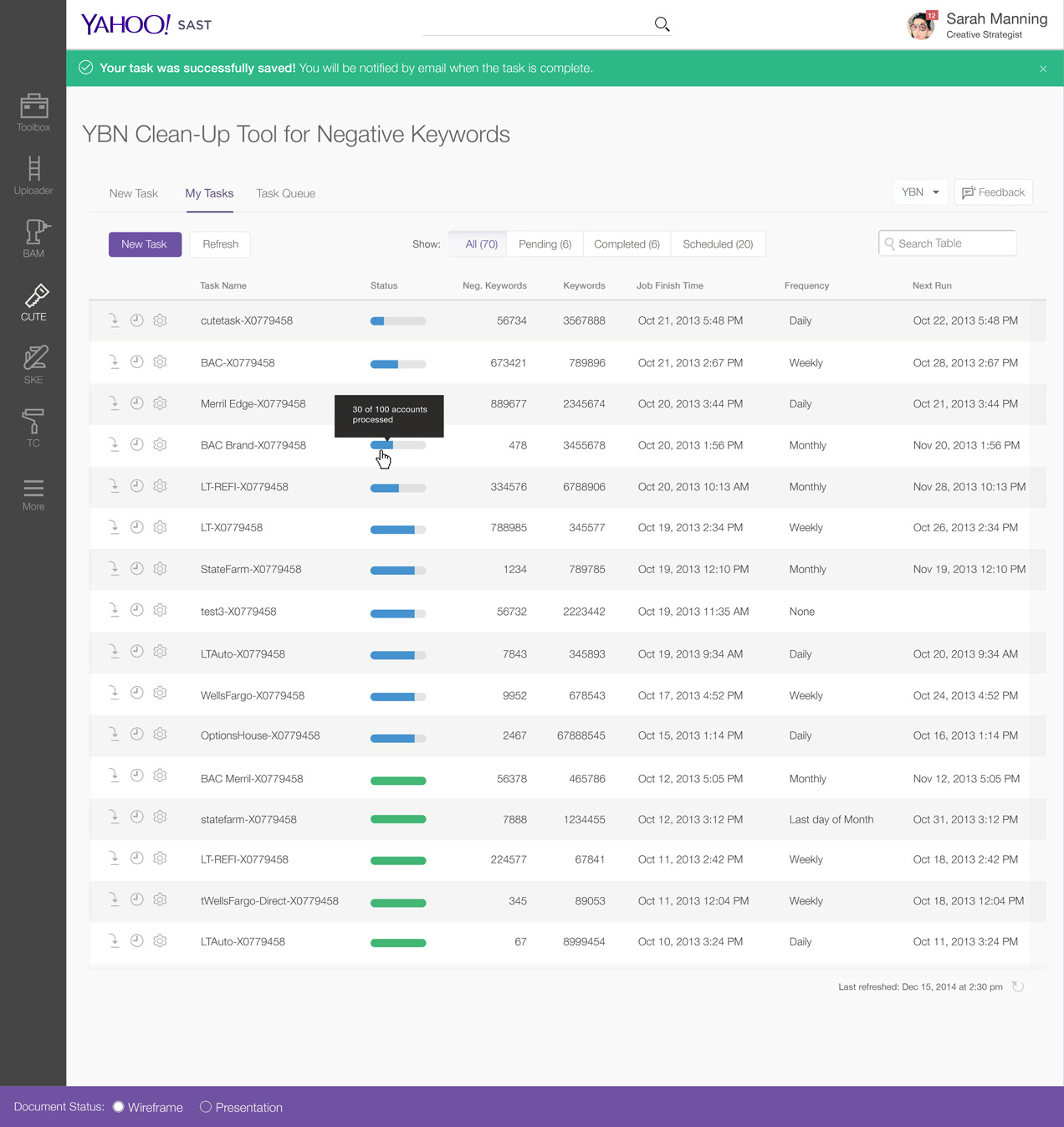 Click 
here
 for a PDF showing screenshots of the original Term Cleaner tool.
Click on the image below for a click-through prototype of the flow through the Term Cleaner tool.
I also designed icons to represent each advertiser tool, playing on the tools metaphor. Made to be pixel perfect and turned into a font.